You just can't beat browsing the magazines and DVDs in a good, old-fashioned sex shop.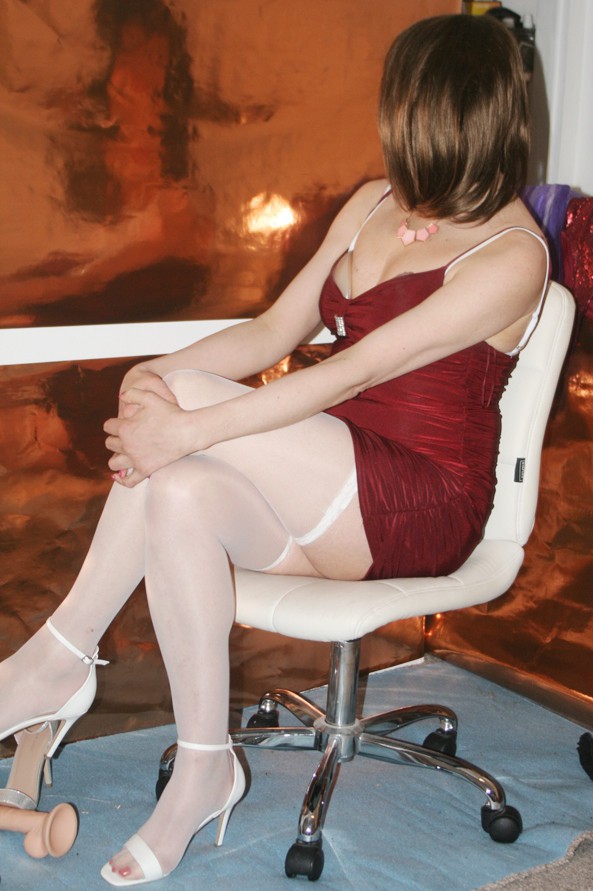 I still do nearly all my shopping offline and have a particular fondness for the look and feel of a proper British sex shop. We used to have a couple here in Ipswich, but now we just have a really good branch of Pulse & Cocktails, but it's not much of a drive to get to Secrets in Bury St Edmunds or the Private Shops in Southend, Peterborough or Cambridge. I could spend hours in these places checking out the top shelf magazines and fetish mags or choosing some hardcore DVDs to watch. I also stock up on sex pills when I'm there and room aromas like Liquid Gold. And I occasionally buy myself a sex toy, too, because I like to be able to see how big the length and girth of a dildo is before I take it home, lube it up and shove it up my arse.
I have mates – grown men – who tell me they're terrified about going into sex shops, but I've never once felt nervous in any of these places. The staff are always really friendly and they couldn't give a shit what stock you buy. I've gone into the Cambridge Private Shop a lot in the past few months and bought MILF DVDs, lesbian DVDs, plus a couple of gay mags and some tranny magazines, as well as a big black dildo and a realistic white rubber cock. And the staff don't think it's weird at all that I'm trying all these different fetishes. They're just totally matter-of-fact about it.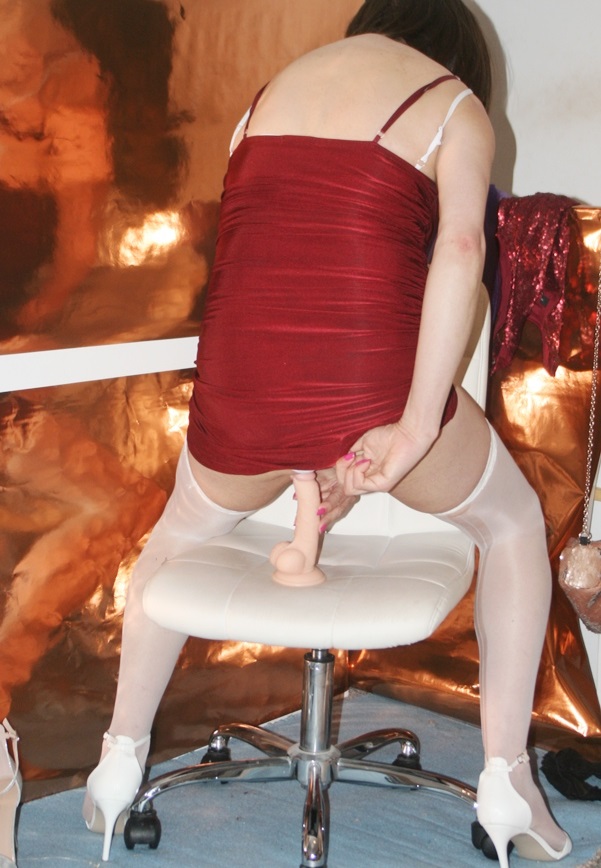 The other thing I love about shopping in sex shops is that you get to buy real products like DVDs and print mags. Because I still prefer to look at porn the old ways – and I love the feel of a mag in my hands or the excitement of popping a DVD into the player and pressing 'Play'. I also currently have this recurring fantasy about reading a dirty magazine with another man. I'd have popped a sex pill well-in-advance, and as we turned the pages together, our dicks would get all big and stiff. And so we'd pleasure each other manually while enjoying the pictures of the naked girlies on the pages. Then we'd spill our loads all over the mag and make the pages stick together with our spunk.
So most of my sex life is offline based, although I'm not a total luddite. The one thing I've found to be lacking in most sex shops is good stuff for cross-dressers, so I bought my fake tits and new wig online from Nice'n'Naughty and I buy lots of my lingerie from Sex Toys UK. Oh, and did you spot the new wig in the pictures? I'm experimenting a bit more with cross-dressing at the moment and have now worn a wig and some lipstick for the first time. And who knows where that might lead?
Discuss knicker sniffing and pantie preferences with sexy British housewives…