He's taller than me, more muscular than me – and he's undoubtedly far better hung than me!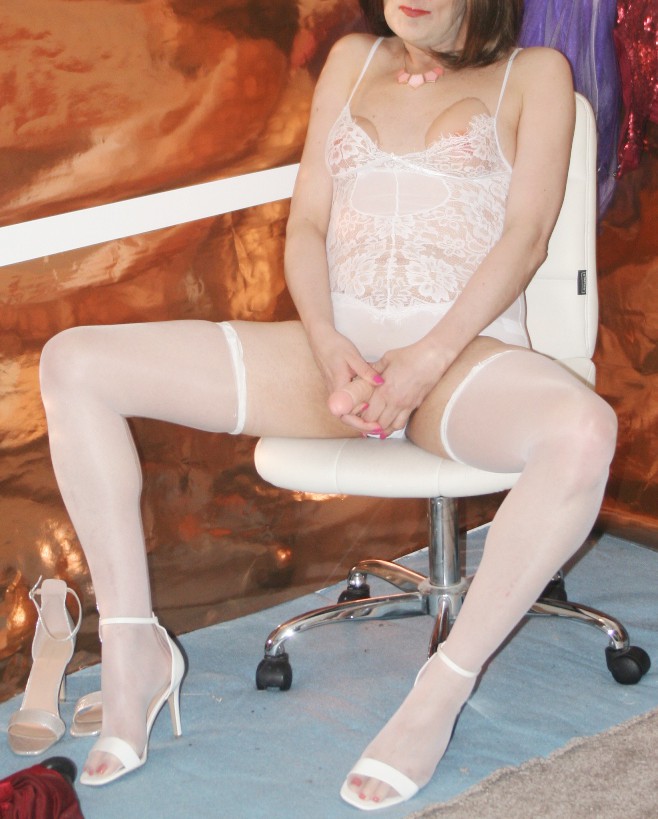 According to my 19-year-old, my wife has had a couple of boyfriend since leaving me. Neither of those have been serious, though, but that's all changed in the past few weeks when it seems like she's fallen head over heels in lust with a guy who I got to meet last week. And I can see why she fell for him!  Cos, Jesus wept! He's 6 foot 4, with a bodybuilder's physique and he almost broke my arm when he shook my hand. He was towering over me like some masculine god and I actually felt quite weak at the knees. We're talking about a genuine macho stud – and he rather appealed to the simpering sissy side of me.
In fact, a part of me wanted to let him know that I was wearing knickers and stockings under my suit when we met. Or to maybe suggest he comes inside and fucks my ex wife in front of me – or even for me to dress up in my girl clothes and for my ex wife and I to share him together. I haven't always had cuckold fantasies, but when I was going through my three years of total impotence, the thought of my wife with another man was always strangely appealing to me. And now, having discovered she was setting up home with a proper hunk of beef, I found myself getting really horny at the thought of watching her in action with her real man lover!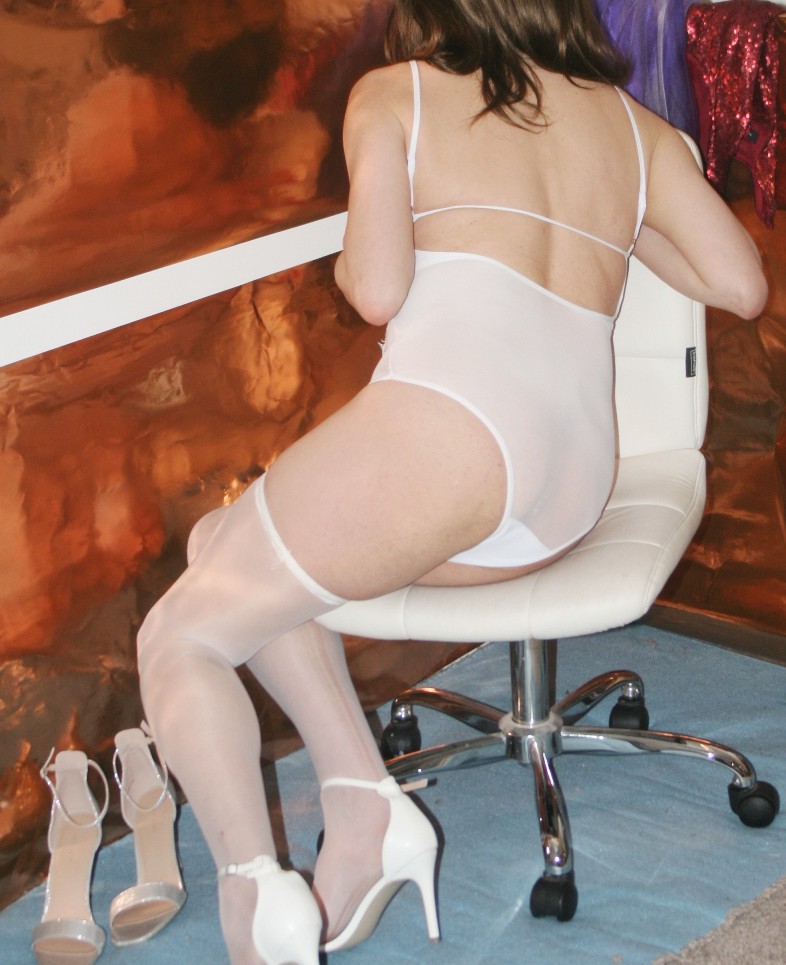 But I was in a state of shock, in some ways. Even though my daughter had already warned me about how tall, muscled and manly my ex wife's new partner was, I wasn't expecting such a crushing blow to what remains of my masculinity. I mean, he completely dwarfed me in every way – and I had a damn good look at the front of his jeans and could tell he would have dwarfed me in the bedroom, too. Not that that's particularly difficult, of course! Even with the help of a hard-on pill, I'm lucky to push beyond four-inches in length. But this guy – I'm guessing eight or nine at full-length. And I bet he doesn't need impotence cures to be able to get a hard-on each night like I do.
No, the whole thing was really rather humiliating when you think about it. They'd only come to pick up my daughter, but I invited them in for a coffee and had to watch them hold hands, put their arms round each other – and just generally behaving like two teenage lovers. And there was pathetic, little me, wearing women's lingerie under my male clothes and not really knowing quite what to say. And worst of all, was knowing that as soon as they left, I'd be swallowing a Max Strength Golden Root sex pill and jerking off while imaging the two of them having sex together. So, it's no wonder my ex wife left me, really. Because a woman needs a real man – not a limp-dicked sissy like me.
Dick stopped working?
Need help getting a hard-on?
Want to try non-prescription herbal remedies rather than visit a doctor for Viagra?