Being straight and fancying women doesn't mean I can't like having sex with men, as well…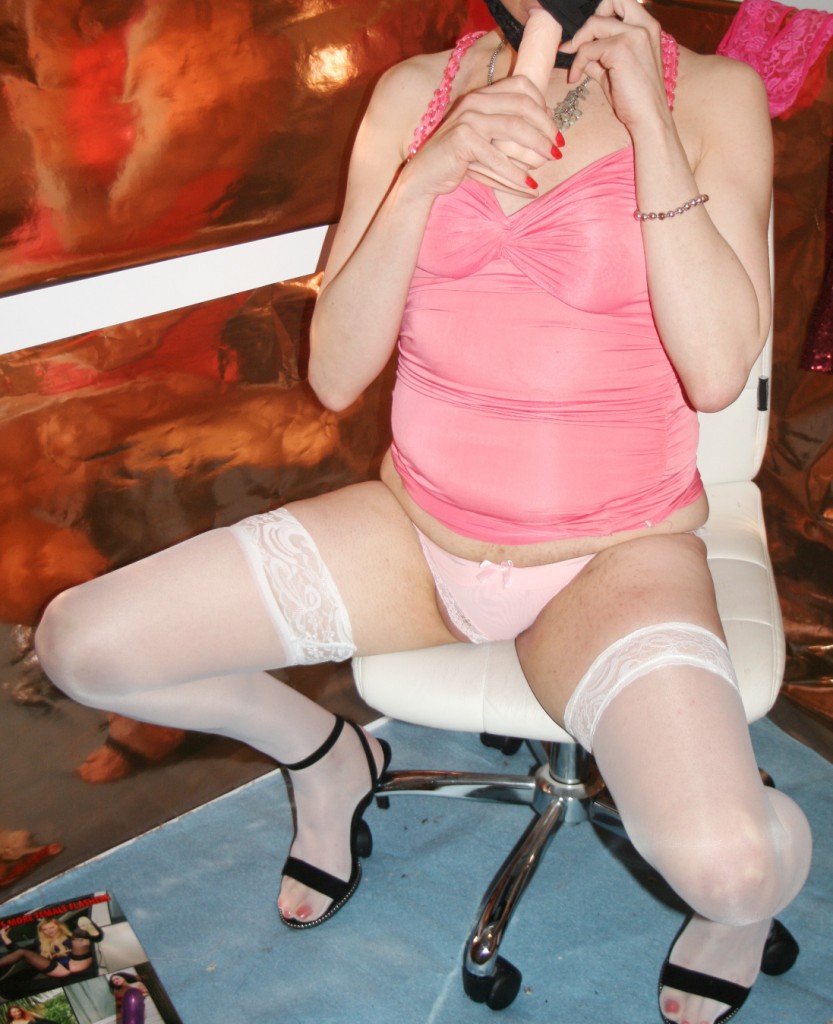 About a month ago I decided to start wearing female lingerie underneath my male clothes all the time. I started out by just swapping my boxers shorts for knickers, but then got a bit more confident – and soon I was going to work or the shops with a corset and stockings, or maybe a bra, thong and suspender belt, underneath my suit. The only time I don't do it these days is if I'm playing sport that day and will be getting changed in front of my mates. God, I can picture the looks on their faces – and imagine the wisecracks – if I was to drop my trousers and flash a pair of pink panties at them. I'd never hear the end of it!
Anyway, one of the advantages of wearing lingerie under my male clothes is that I can use it to seduce men in public toilets. As I've mentioned before, I'm mostly straight – but when I'm wearing pretty undies and stockings, I'm always open to being groped (and more) by a man! So, yesterday I found myself in a toilet block in a multi-storey car park. And it was a quiet one with very few people about. And this guy walked in – a tall, manly guy – and I just let my trousers fall to the floor, revealing a pair of black silk stockings and some slutty red knickers.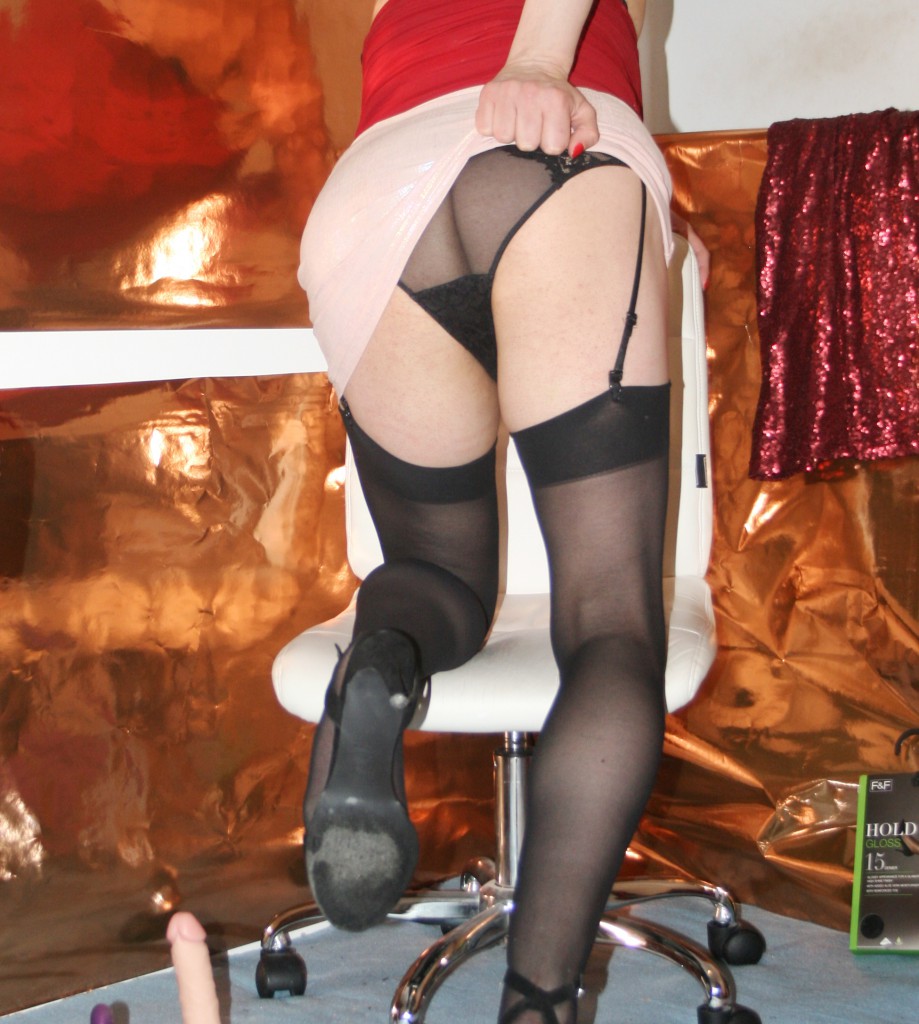 Of course, the guy didn't know how to react at first – and I did fear getting beaten up for a bit! But I'd already taken a hard-on pill and was starting to feel incredibly horny, so I asked if he wanted to see some more and then unbuttoned my shirt to expose a red basque. And the guy seemed quite excited by now, so I walked into a cubicle – and sure enough, he followed me in. Then he made me strip right down to my undies and started to kiss me and to grope my arse. In fact, his hands were running all over my body, really savouring the thrill of my lingerie-clad flesh.
Now unlike me, this guy was in no need of a Golden Max to get hard that day. He had quickly stiffened to an impressive length, so I dropped to my knees and swallowed his cock. I was keen to feel it inside my anus, so I was careful not to give him too much oral pleasure – then I stood back up, yanked my knickers down and let him ram his dick through my hole. And he fucked me like a man in a hurry – like a man who was terrified of being caught! So, it was all really hard and athletic and powerful – and it sparked all kinds of intense shivers in my arse. And never more so than in the magical moment when his purple cockhead started to throb and spew hot spunk inside my anal tract.
And I actually climaxed myself at that point – at the very same moment when his spunk spurted out. I'd been jerking myself off throughout the anal fucking; and it was feeling his climax that tipped me over the edge. And as a thick spray of jism shot out of my much, much smaller cock than his, I realised just how lucky I was to have discovered cross-dressing in lingerie. Because it's amazing getting fucked like a woman gets fucked – and to see and feel things from a feminine point-of-view. And that's why I know this won't be the last time I'll be standing in the gents with my knickers round my ankles. Because I'm really keen to explore much more of my bi side more – and I'm sure there's plenty of masculine guys out there who'll be more than willing to help.
Dick stopped working?
Need help getting a hard-on?
Want to try non-prescription herbal remedies rather than visit a doctor for Viagra?