My dick might be tiny, but my dildos certainly aren't!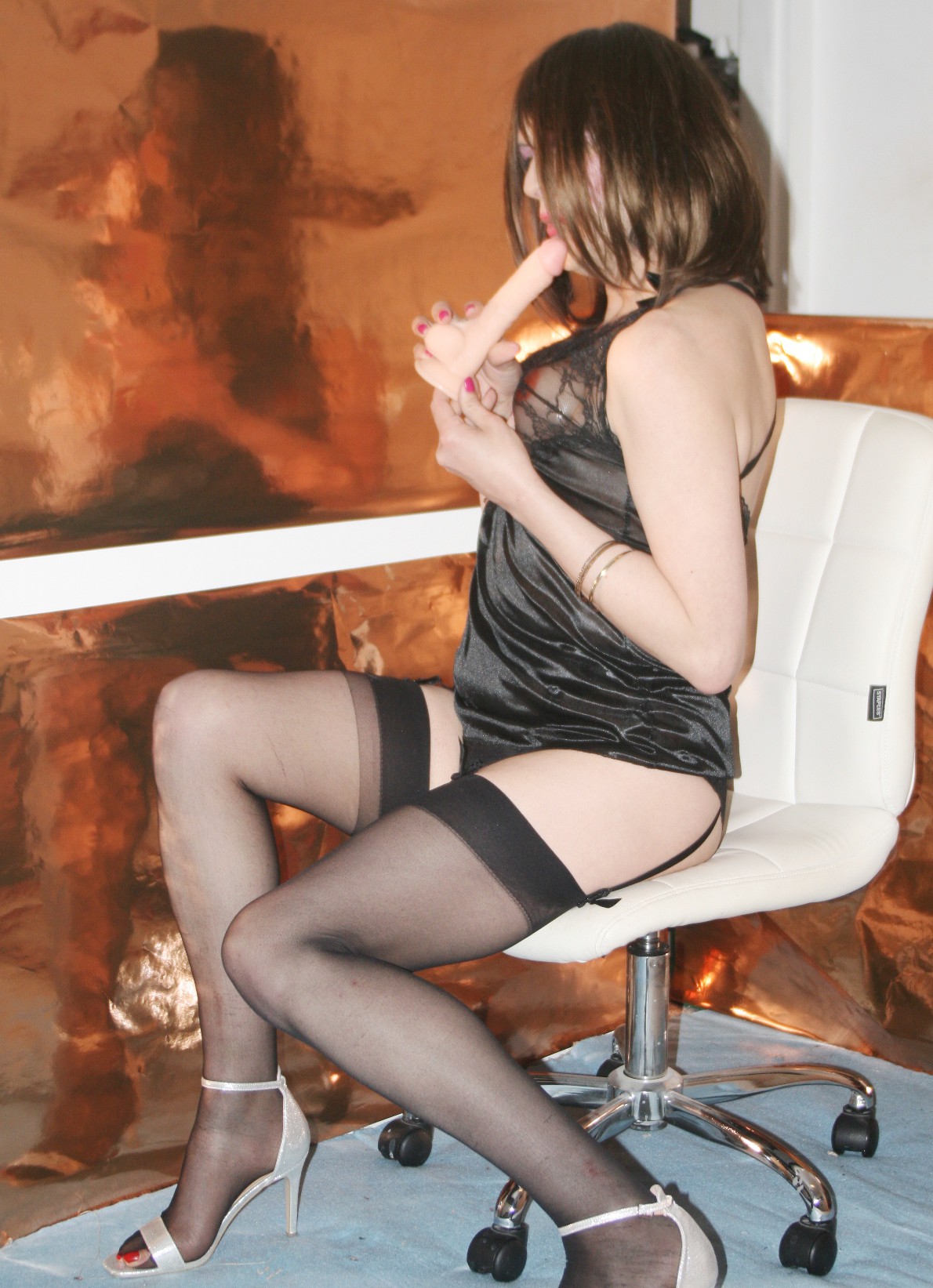 I took my anal play to a whole new level last night during a three-hour session of cross-dressing, porn watching and dildo training. I put on a black lingerie set that had I originally bought for my ex wife as a birthday present. It was one of the many underwear sets that she never showed any interest in wearing for me, but at least it got some usage last night. I teamed it with some black stockings and a pair of strappy silver high heel shoes, then I took a Max Strength Golden Root hard-on pill and waited for my knickers to start to bulge. Then as soon as I was hard and horny, I put a gay porn DVD in the DVD player, then took out one of my biggest dildos and shoved it deep inside my arse.
I've been practicing with ever-larger dildos in the past few months; and my anus is really enjoying the ride.  If I use enough anal lube, then I can now easily handle a 9-inch length and I'm steadily getting used to bigger girths, as well, all of which adds to the sweet sensations I feel in my arsehole. I can remember how my wife always used to look at my tiny penis and try to pretend that size didn't matter, but now that I'm the one on the receiving end, I know only too well that extra inches means extra fun. There's just something really special about being jammed to the brim with a rock-hard phallus; and my penis always throbs when I'm working a big dildo back and forth inside my back passage.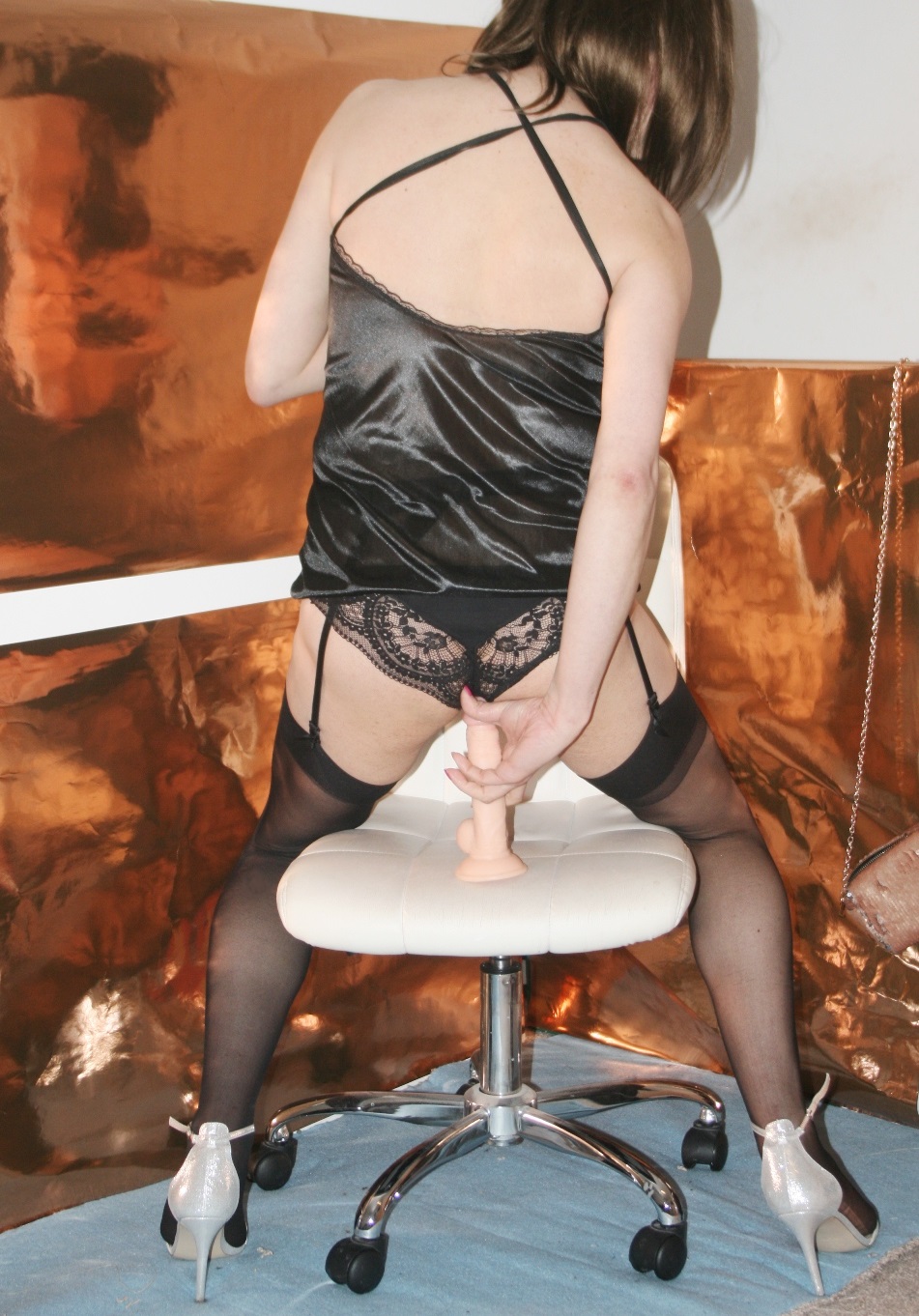 Of course, dildos are fantastic and help deliver some incredibly intense and creamy climaxes, but nothing can beat the real thing – and I'm getting hornier and hornier for cock all the time. I've made two visits to toilet blocks with lingerie on under my male clothes this week, but not had any luck in getting laid. I've also been out to a dogging spot; but there was nothing happening there either. But that's the trouble with hunting for dick in public places. Sometimes you get lucky and sometimes you don't. It won't stop me from keeping on trying, though!
And if I go to a place and nothing happens, then I can always come back home and play by myself. And I'm getting used to lubing up my anal tract now and steering a dildo inside my ring. I'll normally stand one upright on a chair, so I can bounce up and down to my heart's content. I also have one with a suction cup that can be fixed to a wall, which means I can back onto it and pretend I'm being shafted from behind. It's a Loving Joy Mr Big realistic dildo that you can purchase online from SexToysUK. I bought the 7.5-incher originally, but I've just placed an order for the 10-incher today. And I simply cannot wait to sit down on that!
1-2-1 phone sex with slutty UK MILFs